Ms. Carol's GYMKIDS – Coaches
The Team
Gymnastics Coaches & Administrative Staff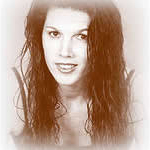 Ms. Carol
Owner & Coach
A life's commitment to exercise, from the age of 3, has led to a career that Ms. Carol would describe as a blessing!. As a former performing dance student, a competitive gymnast, a competitive cheerleader, & a group fitness instructor in health clubs (presently still working at Lifetime Fitness in Gilbert) her passion and ambition is to encourage & motivate a continued fitness lifestyle for the children for years to come.
Gene Petrini
Director of Operations
Ms. Jeri
Coach
Jeri is celebrating her 30th year, this year, as an Elementary Physical Education Teacher for the Mesa Public Schools.  As an accomplished gymnast since the age of 9, Jeri competed on the Elite level of gymnastics in High School & earned a full-ride athletic scholarship to ASU.  She competed for ASU (for four years) and graduated with a Physical Education Degree and then continued on to get her masters from NAU.  She was an NCAA National Champion on the uneven bars & an All-American in all four events.  She was inducted this year as a member of the ASU Hall of Fame for her gymnastic fame!  We love having her share her experience & talents with our Gymkids!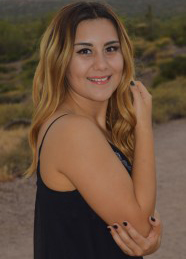 Ms. Luisa
Coach
I am a Freshman at Mesa Community College. I am also on the 2016-2017 MCC cheer team. I am studying to become a Dental Hygienist and eventually an Orthodontist. I have been working for Ms Carol since I was 14 and I was a gymnastics student of hers since the age of 9. I was a cheerleader throughout high school and tumbling is my passion. This job has taught me patience, leadership skills, and I love that I can come in everyday and work with kids.