We will be re-opening Monday, June 1st. We can't wait to see you!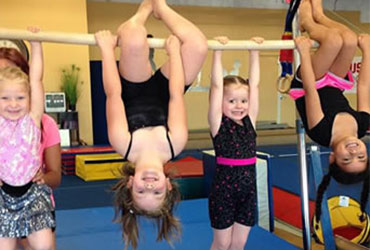 The educational non-competitive gymnastic classes are designed to build strength, increase flexibility, enhance balance & grace and promote fun! This sport promotes perseverance, discipline & self-confidence.
The sport of gymnastics brings to life the love of movement and motion. Our goal is to safely encourage, motivate, inspire, support and teach our students to achieve their personal best! We want our students to build upon and sharpen their knowledge of gymnastic skills.
Our dance classes help children develop rhythm, music appreciation, coordination & inner expression through creative movement. The gymnastic students, who take dance, show many benefits such as technique, poise & confidence.
Our dance classes will help to prepare the children for the gymnastic dances that they will perform in our annual Christmas Show (in December.) & annual Recital (in June) and any other stage performances that we will participate in.
There is so much to be gained through performance, not to mention the excitement of it all! Through performance, your child will learn goal setting & achievement, build self-confidence and self-esteem, receive affirmation for their talent (it's amazing what applause can do) and you will see noticeable positive differences in your child.
The uniqueness of our gymnastic school is that we are performance-based. Our performances are goals for the children to strive to reach.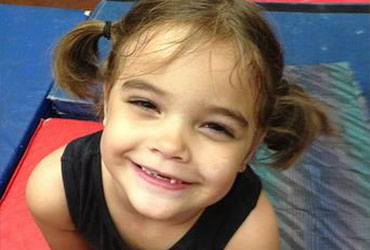 A fun fitness class with an emphasis on basic gymnastic skills. This class will also help develop and build social skills that will last a lifetime. Our family-friendly gym provides a nurturing & supportive atmosphere for learning
Toddlers: Parent included class, with a developmental class format.
Preschool: Our 4 – 6 year old children follow the USAG compulsory skill-building routines beginning with level 1.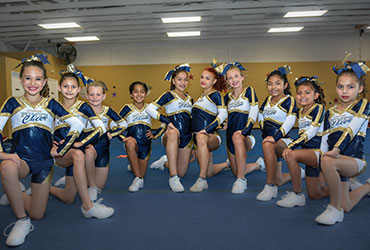 Are you getting ready for your cheer tryouts at your school? Our clinics can help prepare you for what you need to know. We can help you with your jumps, tumbling, and more.
Is your team or group looking for additional training or something fun to do? We work with several school and recreational groups to provide additional tumbling and skill training in a professional and safe environment. Let us put together a class for your group of 5 or more to help your team get to the next level!
We are happy to offer an early afternoon class for homeschool families that are looking for activities and physical exercise during the daytime hours.
We have also added a program for HOMESCHOOL GROUPS to book the gym exclusively for your homeschool group, as well as an OPEN GYM field trip using all the equipment in our 5,000 sq. ft. gym. We have trampolines, uneven bars, single bars, beams, tire swing, swings, 40 ft. X 40 ft. spring floor, 30 ft. tumble trak and more!